Makkah governor inaugurates 12th Saudi Souk Okaz festival
Makkah governor inaugurates 12th Saudi Souk Okaz festival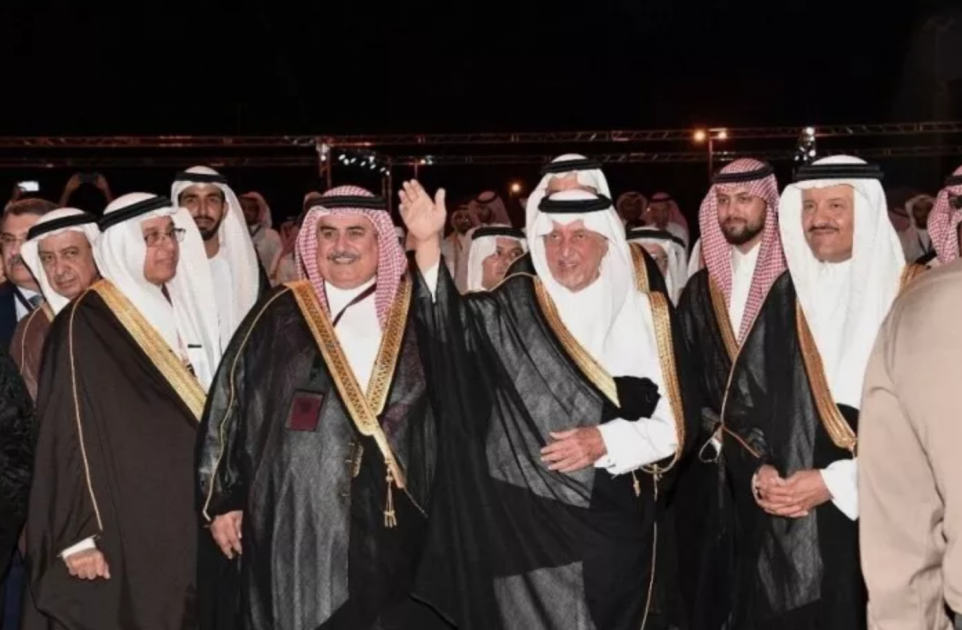 Prince Khalid Al Faisal, the governor of Makkah province, on Wednesday officially opened the 12th edition of Souk Okaz, which is supervized by the Saudi Commission for Tourism and National Heritage (SCTH) under the patronage of King Salman.
Prince Sultan bin Salman welcomed Prince Khalid to the historic market in Taif.
Both princes addressed the audience enumerating the superb advantage of the souk we'd the keen interest of the country's leaders in bringing to reality such event.
The ceremony was graced and spiced with several stage performances which includes music and poetry. Veteran actors and singers also performed in the all exciting ceremonial event.
The princes then handed out the Souk Okaz awards. The Okaz International Award for Literature was won by Nasser bin Saad Al-Rasheed, and the Okaz International Prize for Arabic Poetry went to Jassem Mohammed Al-Saheeh from Saudi Arabia. Both awards came with a prize of SR 300,000 ($80,000).
Other awards was given for writing in Arabic, Arabic caligraphy, Fine Art, Innovation and Business leadership. The winners recieved various cash prizes for excelling in their fields.
This is the second edition of Souk Okaz since King Salman gave SCTH the responsibility of organizings the event in coordination with executive bodies in Makkah region and Taif.