Mexico election: López Obrador vows profound change after win
Mexico election: López Obrador vows profound change after win
Left-wing candidate Andrés Manuel López Obrador won Mexico's presidential election and stated explicitly in his inaugural speech that "profound change" is approaching.
The ex-Mexico city mayor won the majority of the votes with about 53% and to his advantage the opposition have conceded defeat.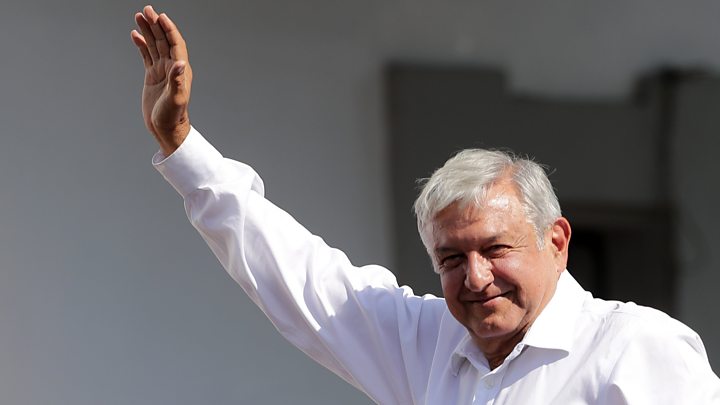 Amlo, Lopez Obrador's initials, has voiced out that his regime will tackle the evil of corruption because it has led to the violence and social insecurity that has plagued the country.
Hailing a "historic night", Mr López Obrador called on all Mexicans to reconcile and repeated his campaign pledge to review energy contracts for signs of corruption.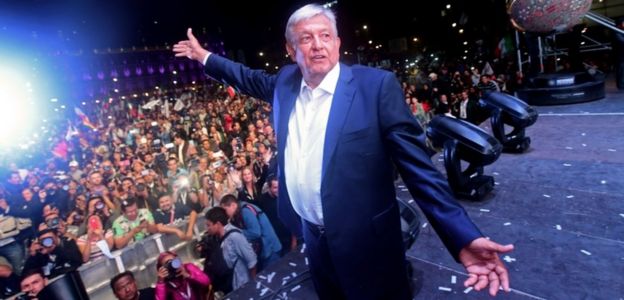 The 64-year-old promised to respect civil liberties and said he was "not looking to construct a dictatorship, either open or hidden".
"Corruption is… the result of a decadent political regime. We are absolutely convinced that this evil is the main cause of social and economic inequality, and also that corruption is to blame for the violence in our country," he said.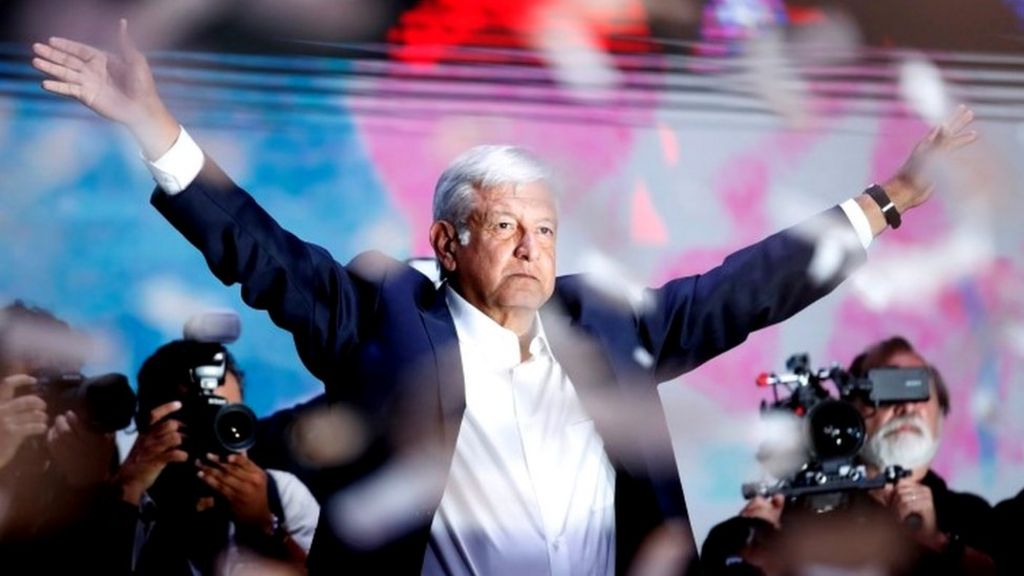 Meanwhile, several hearty cheers and congratulations has been said to the president elect.
President Donald Trump also tweeted a short congratulatory message to Lopez Obrador.
Washington has a frictional relation with Mexico especially since President Trump always criticized its neighbor over trade and migration.