Serena seeded 25th for Wimbledon, Federer tops men's list
The possibility of Serena Williams facing the world number one, Simona Halep in the Wimbledon first round was eliminated as the seven-time Wimbledon champion named as the 25th seed on Wednesday.
Several arguments are been posed as to whether it was right to seed Serena who was down at 183 in the WTA rankings after taking maternity leave.
The implication of the seeding is that the 36-year-old will avoid the big guns at least until the third round. The 23-times Grand Slam Champion had won her last Wimbledon campaign.
When the seedings committee met on Tuesday, the thorny issue of whether to break from the current WTA rankings, the usual criteria for seeding the women's draw, and elevate Williams was top of their agenda.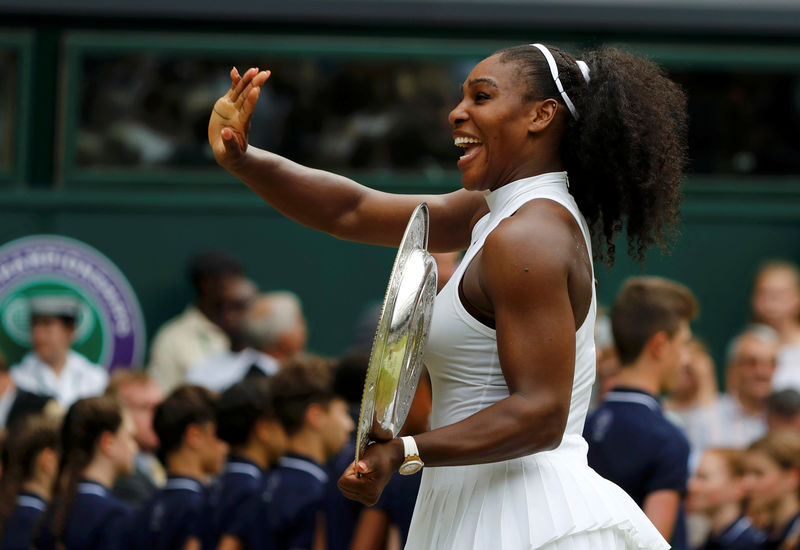 In the men's corner, Roger Federer was seeded number one, sidelining Rafael Nadal, who took over as the World number one earlier this week.
The seeding has sparked up controversy amongst officials, fans and players of the game. Some claim she shouldn't be punished for tying to start up a family while others says it's unfair to seed her.
Slovakian former Australian Open finalist Dominika Cibulkova, is the player most disadvantaged by the decision to seed Williams, as she is 32nd in the rankings and would have taken the last seeded spot.
Cibulkova has a possibility of battling it out against Halep, or Williams, in the first round.
"I think it's now right that WTA offers a protected ranking. I think that's good. But I think this is a little bit of a different story," she said at the Eastbourne championships.
"Why should I not be seeded if I have the right to be?
"I think if it was a different player, not her, I think she would not be seeded. It's just because she won it many times and she's Serena Williams. So I think that's why."